Application Requests to Our Grants Committee:
Complete and submit the web application form. You may also print, scan and email (

SEAPAX Application - Printable Version). Current PCVs: you may email your PCPP

link en lieu of application.

Once a grant application is submitted, the SEAPAX Grants Committee will review the application for approval. The committee will contact you if more information is required.

The SEAPAX Grants Committee will present grant recommendations to the SEAPAX Board electronically or at board meetings.

A majority vote by the SEAPAX Board will determine final grant approval either electronically or at board meetings.

Once the grant is voted on and approved, the Board will authorize the Treasurer to release funds to the approved grant projects.

The Grants Committee chair will notify all applicants of the outcome of their request.

 
To apply, submit the form below.
Send all supplemental information to the Seapax Grants Committee at grants@seapax.org for review.
You will receive a confirmation email within a week after submitting your application. If you don't hear from us, please contact us directly. We will contact you if more information is necessary.
For additional questions or to reach the SEAPAX Grants Chair, email grantschair@seapax.org.
Current Grant Recipients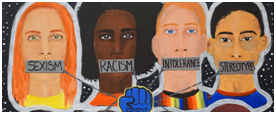 February 2018
Seattle, WA
Student Writing, Art & Film Contest on issues of Social Justice. Grant $500.